How important is it to get my roof inspected?
The basic purpose of a roof inspection is to examine the roof closely to determine the condition of the roof. The inspection will determine whether it would be valuable to replace the entire roof or to repair a specific area (or if the roof is in excellent condition). Sometimes, a few quick and small repairs can result in the entire roof lasting several more years without the need for major repairs or replacement, plus prevent the development of leaks that would have led to the need for water damage restoration and even mold remediation services. (To learn more about the details of the process, click here: How will my roof inspection be done?).
How important is the roof to everything under it?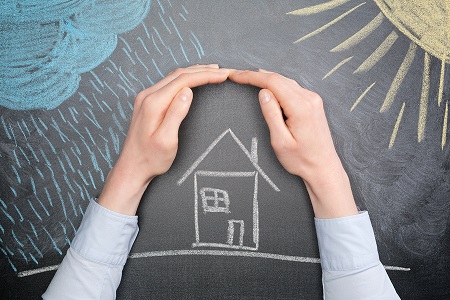 Further, keep in mind that the roof itself is not the only issue. Your roof is your first layer of defense against
hail
, rain,
wind
, and extreme temperatures. Everything under the roof is protected by the roof, right?
So, how important to you is what is under the roof? That is how important the roof is to you! Think of it like this: if a tree fell in to your roof, would you prefer for the roof to completely collapse or to simply get a big dent?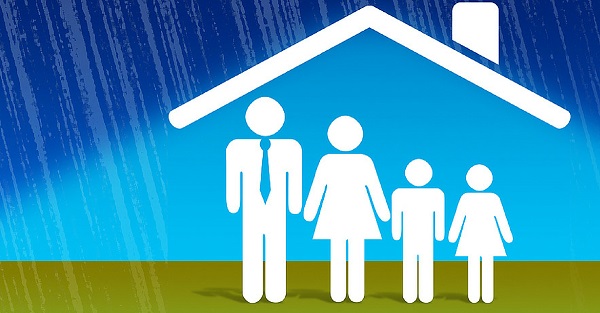 Basically, if there is even a small, slow
roof leak
, then that can lead to water damage, the rotting of wood, and contamination by mold. Further, if there is ever a major leak from the roof, then naturally the interior of the building will flood, leading to the urgent need for extensive damage restoration and remodeling services.
Why does my insurance company want the roof to be inspected so often?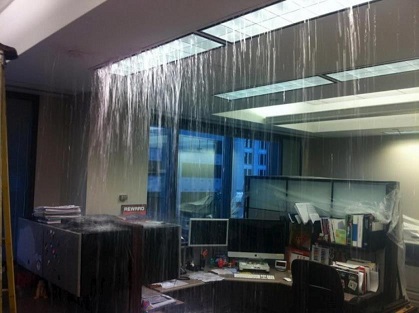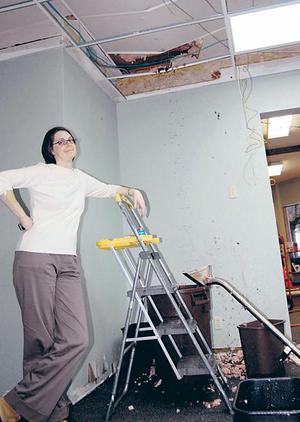 In the event that potential major repairs can be prevented by a small, quick repair, your insurance company may be very eager to solve a big water damage problem by preventing the damage from ever starting. That is why many repairs to your roof will be covered by your homeowner's insurance (whether or not the manufacturer's warranty on the roofing will help pay for the repair of your roof).
So, the roof inspection will be useful to assess which repairs are likely to be covered for free (either with absolutely no cost to the homeowner or after they cover the annual deductible amount for their home owner's insurance). To read our full article focusing on how often you should have your specific type of roof inspected, click here:
How often should I have a roof inspection at my home?
.
What if the inspection shows no urgent need for roof repairs?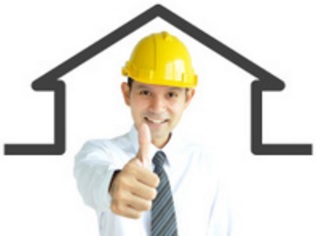 What a relief, right? In some cases, the contractor inspecting the roof will determine that there are no priority repairs needed. In that case, an assessment can be made about when to plan the next routine roof inspection (assuming that there is no
storm
or hail damage to the roof prior to that time). Also, for roofs that have regular maintenance requirements, such as a new layer of coating, then a roof inspection that does not find any urgent repair needs can at least provide a more precise estimate of when to schedule the next routine maintenance activities.
To ask a question or to request that we contact you to schedule a free estimate, click here now: contact us about roof inspections and repairs
FLORIDA:
Serving Orlando & beyond
The roofing pros that you will reach through this site are licensed general contractors in Florida and will serve you anywhere in the
Orlando
area including:
Alafaya
Altamonte Springs
Apopka
Azalea Park
Belle Isle
Casselberry
Conway
Doctor Phillips
Eatonville
Edgewood
Hunter's Creek
Kissimmee
Lake Buena Vista
Lake Mary
Lockhart
Longwood
Maitland
Oakland
Ocoee
Orlovista
Oviedo
Pine Castle
Pine Hills
Tangelo Park
Union Park
Windermere
Winter Garden
Winter Park
Winter Springs
TEXAS:
If you are in or near the following cities, you're in the right place!
FORT WORTH and WEST:


Aledo Aurora Azle Benbrook Briar Briaroaks Burleson Cross Timber Crowley Dish Eagle Mountain Elizabethtown Haslet Joshua Justin La Junta Lake Worth Newark Nortlake Pecan Acres Pelican Bay Ponder Primrose Reno Rhome Saginaw Sanctuary White Settlement

CENTRAL:

Alvarado Arlington Argyle Bartonville Bedford Carrollton Colleyville Coppell Copper Canyon Denton DeSoto Duncanville Euless Everman Farmers Branch Flower Mound Forest Hill Grand Prairie Grapevine Haltom City Hebron Highland Village Hurst Irving Lake Dallas Lantana Lewisville Lillian Keller Mansfield Midlothian Richland Hills Roanoke Shady Shores Southlake The Colony Trophy Club Wooded Hills Venus

DALLAS and EAST:


Addison Allen Balch Springs Frisco Highland Park Hutchins Garland Lancaster Lawson Parker Plano Prosper Mesquite Murphy Richardson Rowlett Sunnyvale University Park Wilmer
| | | | |
| --- | --- | --- | --- |
| | Topics in this article: | | Related articles: |
Roofing: new roofs & roof repairs in Texas, Florida, Arizona and Colorado
Our roofing contractors in Texas, Florida, Colorado and Arizona will provide most homeowners with free inspections, plus roof repairs or replacement roofing. If you have a tight deadline, let us know and we can arrange for a fast estimate so you can make an informed choice about hiring our roofers.

Are you selling your home in Texas, Florida, Arizona and Colorado and need your roof inspected for leaks first? Are you worried about wind damage or hail damage to your roof from a recent storm? Or, is your roof just near the end of the warranty and may need replacing (before the warranty coverage expires)?
Would you value getting a brand new roof if it were free to you (under warranty)?
One of the things that can be most surprising to our roofing clients in Florida, Texas, Arizona, and Colorado is the possibility that the
roof repair
that they need will be totally covered under existing warranties or home insurance policies. In some cases, even when the external damage may seem minor to you, we have helped home owners to get their entire roof replaced with no cost to them at all (including when they had already covered that year's deductible on their home insurance).
Basically,
new roofs
come with warranties. Many
roofing companies
have issued warranties for long periods such as 20 years that are "very generous" to home owners in certain states. Why do I call those long roof warranties "very generous" to people in certain states? There are many types of roofing, such as tile roofs and
flat roofs
. Many kinds of roofs do not last as long here in states with a lower expected lifetime for a roof (like Arizona, Florida, Texas, and Colorado). Compared to other states, the roofs in some places need major
repairs
or replacement sooner than they usually do in states that do not have such harsh weather). However, the full warranty protections still can be active past the normal lifetime of your roof.
Why do certain kinds of roof not last as long in Florida, Arizona, and Colorado?
In Florida, the main issue is the high winds from hurricanes and tropical storms. In certain dry parts of the southwest, roofing materials can deteriorate very quickly because of the lack of humidity in Arizona and Colorado plus the intense storms (with damage from hail and gusting winds in dust storms). The extra stress to the exterior roofing surfaces will usually result in the need to replace or repair your roof much more often, especially in certain very hot parts of Arizona like greater Phoenix.
With the image below (from an article by the
National Association of Certified Home Inspectors
), note the bottom of the three sections. When the roofing material is already deteriorated (like by a decade of Phoenix summers with heat far over 100 degrees), then a single
hail
stone can cause significant damage leading to the potential for a leak (and massive insurance claims for
water damage
).
In some cases, there is
roof damage
in so many places that our roof inspection specialists in Florida, Texas, Arizona, and Colorado can take photos and make measurements that get the attention of the warranty provider or insurance company. Insurance companies in particular do not want a slowly leaking roof to lead to much more extensive water damage or mold. This is especially true of asphalt shingle roofing, which can fracture (crack open) when damaged by a hail storm.
image source: https://www.nachi.org/hail-damage-part5-32.htm
So, when the effectiveness of the roofing has been sufficiently compromised (what the insurance companies call "disturbed" roofing), then they will often approve paying for a full roof replacement. They know that the cost of all of the individual repairs can actually be larger than replacing the roof.
Further, the insurance companies know that roof warranties in Arizona, Florida, and Colorado are often "generous." That means that if your roof warranty is near expiration, your insurance company may favor paying for a new roof (which starts over a new period of warranty coverage). The insurance company wants new warranty coverage because that new warranty reduces the future financial risks of the insurance company.